Privilege Description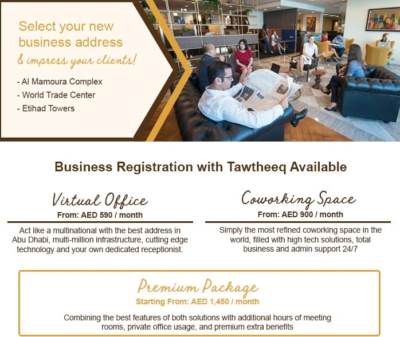 Trusted by 40,000 successful entrepreneurs globally, Servcorp offers the UAE finest serviced offices, virtual offices and co-working spaces, allowing you to get a prestigious office address without the cost.
Start or expand your business with Servcorp's ready-to-use solutions and be operational in less than 24h.
Select a prestigious office or a thriving co-working space, choosing from the top 3 business locations in Abu Dhabi: Al Mamoura Complex, World Trade Center or Etihad Towers!
Call Servcorp on  +971 2 654 4688 stating that you are a FBG member.