To celebrate the spirit of Ramadan, the French Embassy in the UAE and the Women Empowerment Committee of the Abu Dhabi French Business Group are organising a joint suhour gathering on Tuesday 29th May 2018 at 9pm.
During this event, we are delighted to be able to host :
Ms Maitha Al Mazrouei, who will be presenting the mission and objectives of the Ewa'a Shelters, and
Ms Ameera Amir, who will talk about her recent opening of Abu Dhabi's latest thrift shop Lahum to fund scholarships for children from lower-income families.
Attendance to this event is by invitation only, and reserved for ladies. Kindly contact us on communication@fbgabudhabi.com for any information.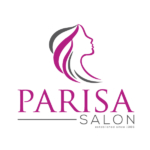 We thanks our partner Parisa Beauty Salon for their support in this event !
Photo by Willian Justen de Vasconcellos on Unsplash