Join this perfect opportunity to network, exchange and meet! 
Representatives from MJ Développement Group more details will be here to present their activities as professionals in real estate development in South of France and Mauritius Island.
Come and discover the Southern Sun Abu Dhabi Hotel !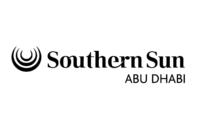 The event's surroundings,the Southern Sun Abu Dhabi hotel, is situated in the heart of the capital's business district, overlooking the waterfront and just minutes from Abu Dhabi Beach,  offers guests state-of-the-art refinement and luxury, coupled with attractive contemporary design and exotic yet subtle Arabesque influences.
FBG Members get 20% reduction in all the hotel's restaurants, so do not hesitate to continue your evening in one of them!