The Dubai World Expo will take place from 1 October 2021 to 31 March 2022 in Dubai, focusing on the theme of "Connecting Minds, Creating the Future", with 3 sub-themes: sustainability, opportunity and mobility. Join us in this incredible adventure!
The World Expos sets out to raise awareness about the greatest challenges of our time and to find solutions to them. Therefore, the theme of the Dubai World Expo, "Connecting Minds, Creating the Future", is more relevant than ever.
More info

During this Expo, the France Pavilion will set out to give centre stage to all of France's talents, ideas and assets, and highlight the nation's innovations on the international stage. The France Pavilion gives rendez-vous to the visitors on 1 October 2021 to discover this incredible experience.
The highlight on France's savoir-faire and excellence will also be amplified by the France Pavilion's Ambassadors: Jessica Préalpato, French Pastry Chef at the Plaza Athénée, and Thomas Pesquet, French astronaut with the ESA. They fully embody its values of boldness, optimism and French art de vivre.
France will also position itself as an international driving force for implementing the Sustainable Development Goals (SDGs) and for building the post-health crisis world. France's role in achieving the SDGs is also a responsible development objective and an economic growth objective, which will be crucial in this post-Covid recovery year.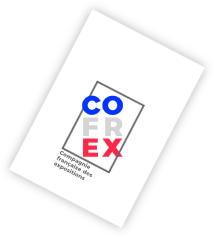 FBG ABU DHABI – Institutional Partner of the France Pavilion 
February 2021 – The France Pavilion at the Expo 2020 Dubai is delighted to announce French Business Group Abu Dhabi as its newest institutional partner. This partnership will allow for greater mobilisation of French companies in the region, and will showcase their business initiatives at the France Pavilion in Dubai. Read more