As the UAE gets ready for Expo 2020, Mr Erik Linquier, France's General Commissioner for the Expo 2020 Dubai and President of Compagnie Française des Expositions (Cofrex), will be presenting the vision of the France and the plans for the French Pavilion during this conference.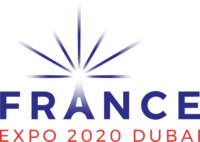 Erik Linquier's experience covers both public and private sector : having begun his career at the French Audit Office and the Direction du Trésor, he also is a former managing director at Accenture Consulting, where he helped energy and utilities companies make the best of new technologies and innovations to drive business transformation.  He is currently chairman of the the Board of Eaux de Versailles, and board member for la Monnaie de Paris, the oldest mint in the world.   He was featured in articles in The National, Arabian Business, and Le Petit Journal.
Representatives of the Greater Paris Investment Agency will also attend this event.
Please note that the conference will take place in French, and will be followed by a Q&A session.
The event is hosted within the state-of-the-art refinement, and contemporary design with exotic yet subtle Arabesque influence of the Southern Sun Abu Dhabi Hotel that boasts an unforgettable view of the Abu Dhabi skyline from its rooftop as well a sumptuous dining options.
FBG members: free of charge (registration required)
Non-members: AED 100
Seats are limited so register now by sending an email to events@fbgabudhabi.com.
For non-members, this is a pre-payed event. The payment is accepted by cash, card, or cheque until the 16th January 2019 in the FBG office.
Image source: The National